Consulting & Contract Design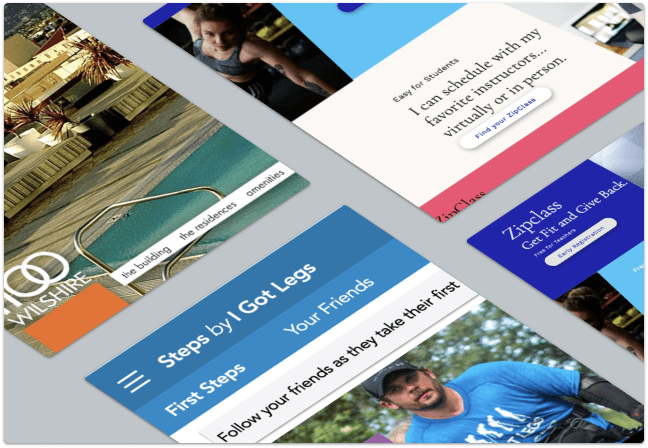 Kaloupek Design works with early stage startups, advises VC funds, and helps entrepreneurs realize their vision. Each engagement is tailored to your needs including strategy, research, and UX/UI Design.
Scaling Startups
Small startups often don't need a full-time designer. I've acted as a part-time Head of Design for several early-stage startups. Giving impactful direction to founders and developers. Creating design standards & guiding their team.
Concept Visualization
Bring your product idea to life. I've helped dozens of entrepreneurs understand their market through research, designing a proof of concept, and validating their idea. The design process can be quick, inexpensive, and helps get your product vision to market.
Supplement an Existing Team
Do you have a key initiative or project that goes beyond the scope of your current team? I can scale up and deliver without disrupting your current roadmap. Complementing, not competing, with your existing design team.
Evaluate Existing Product
Do you have an existing software product and need an outside perspective? Similar to advising I do for investors, I will assess the usability of your product and compile design recommendations.
Investor Advising
Having designed and built dozens of software products, it's common to review a product or technology prior to an investment. Sharing my perspective to help make the right decision. I'm currently an active advisor to Studio VC.
Website Design & Branding
Customers don't see silos. I use my background in branding, marketing and website design to create a holistic experience for your customers. For complex or long-term projects, I scale through partners such as F22 web design.
Advising for B2B and B2C SaaS Software
Product Design Strategy
Generative Design Thinking Workshops
Concept Prototyping
Front-end development
User Research
Product & Heruistic Evaluation
UX/UI Design
Design System Creation
Web Design and Development
B2B and B2C SaaS Software
Benefits Technology, Insurance & Healthcare
GreenTech & Building Technology
FinTech & Trade Finance
Consumer & Commercial Real Estate
Early stage companies that need a generalist skill set encompassing all aspects of design.
Growth stage companies that need to scale their UX team & product strategy.
Ideally a balance between leadership and contributing directly in the design process.
Operating in the open – welcoming of new ideas and cross-team collaboration.
Mission driven with a focus and empathy for our customers.
UX designer, leader, and innovator.
I solve good problems with good people.