Setscale: Zero to One Fintech
Starting with zero, launching a new Fintech brand & B2B software in 4 months.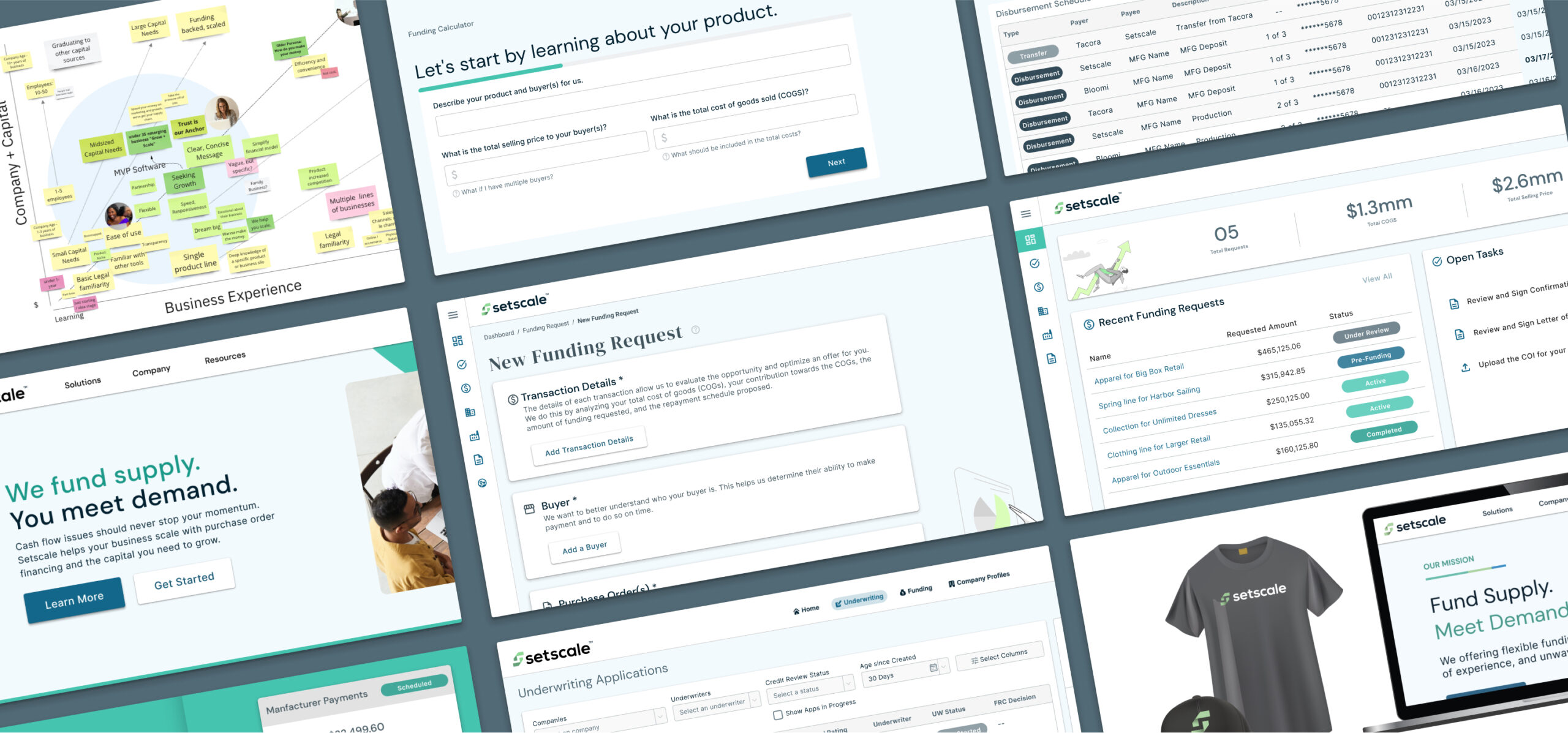 Setscale
is a "Zero to One" Fintech startup funding demand in the $45 billion global trade finance space. We focused specifically on funding Purchase Order finance, a complex problem that had not been previously addressed. Building a brand focused on consumer package good (CPG) companies. Deploying a self-service funding application for B2B customers. And back-end tools to monitor risk and run the business. It was a tremendous amount of net-new design work, delivered quickly, and bridging every aspect of the customer experience.
In my role, I led design across the entire startup. Researching and guiding our team as we built out the brand. Running a product design process for our customer-facing B2B software. Leading workshops to solve complex problems while ensuring a holistic experience. Collaborating with internal experts as we build the backend tools to run the business. Being both strategic and hands-on in multiple aspects of software development and marketing.
The work remain under NDA, and cannot be shared at this time.